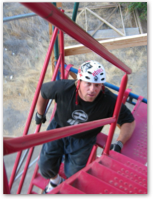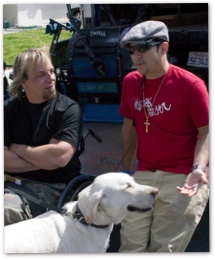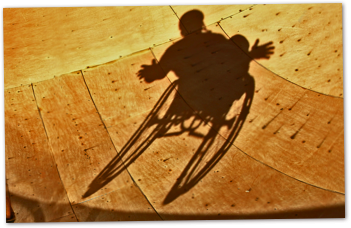 Received the British Endeavor Award, the highest award ever given to a wheelchair athlete in 2003.
Is a 7 times gold metal winner in World Trial Finals
Was featured on RAD TV in Europe in 2004.
Appeared on Inside Home Health with Peggie Fleming in 2005.
Is the 1st wheelchair athlete in TransWorld Skate Magazine, 2005.
Appeared in Sport-N-Spokes Magazine over 10 times between 2001 to present.
Appeared in PN magazine 2 times.
Holds a silver metal from the 2002 C.A.F Triathlon.
Participated in the National Veterans Wheelchair Games holding 8 gold, 1 silver, and 2 bronze metals.
Participated in the XNFL Superbowl in Las Vegas. 1st place in 2003 and 4th in 2004.
Was in the top finals in the Royal Easter Show in Australia in 2005.
Participitated Summer X-Games in Los Angelas California in 2007
Appeared in numerous news articles, both in and out of country.